2021 was a fast-paced year for the 30A area and real estate market, with many families choosing to finally make the move from vacationer to property owner, and many re-investing here at the beach for short and long-term financial goals. Still, many more enjoy the freedoms found here in our state afforded by our wonderful Governor.
Here, we want to take a few moments to spell out some of the notable insights from the past year as a service and value for our buyers and sellers here at Live 30A Real Estate
2021 ANNUAL REVIEW SNAPSHOT | 30A REAL ESTATE MARKET
30A HOME, CONDO, TOWNHOME, AND LAND SALES
30A south of hwy 98 only & % Change Year-over-Year.


Number of Properties Sold: +7.8% @ 2,368

Average Sold Price: +24.7% @ $1,648,000

Total Volume Sold: $3.98 Billion

Sold to List Price Ratio: 98%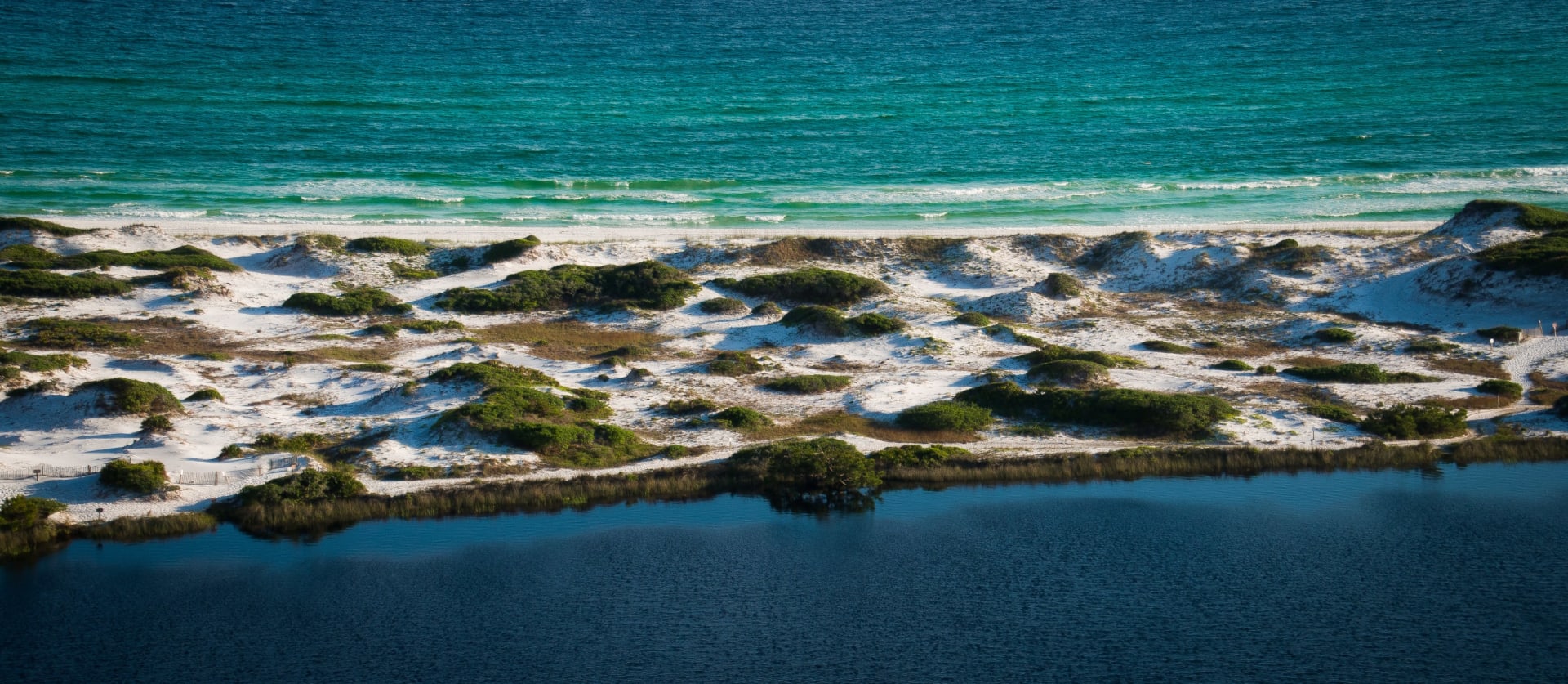 30A REAL ESTATE LANDSCAPE CHANGES 2021-2022
-
Seaside
is entering it's final stages of development with it's final gulf front homes and commercial spaces. Seaside is a ripe opportunity for value-added renovation or reconstruction.
-
Alys Beach
has completed it's long-awaited "Alys Beach Owners Club" and has move forward very strongly on north and south construction of homes, condos, and townhomes. Home values in Alys Beach range from $2m to well over $10m.
-
Kaiya Beach Resort
is constructing it's own "Kaiya Beach Club" next to Alys Beach and should have completion within 18 months. There are a number of "south of 30A" options coming soon to Kaiya, and the community still has plenty of development, although it was designed to be intimate and much smaller than it's sister Alys. Look for fully-curated experiences, restaurants, and a grocer coming to the area.
- In
Seagrove Beach
central, near Seagrove Baptist Church, there are multiple commercial spaces and perhaps a restaurant coming to the area + the county has purchased beach property at the beach accesses for better parking and beach access. Look for values here to continue to be strong as renters have options to use the beach, shop, and dine.
- In
Dune Allen
Beach
, savvy home buyers are purchasing, renovating, or building larger new construction homes with gulf-views all over the town. Look for values to continue to rise in this area.
-
All gulf-front and similarly rare properties, such as Coastal Dune Lake homes
, are highly sought after.
-
Inlet Beach
, especially near Camp Helen State Park is experiencing a real estate growth and re-facing as development has brought in several projects that may near or exceed the $8-10m threshold.
-
Grayton Beach, the heart and soul of 30A
, is experiencing some nice updating for some of it's older homes - notably "The Grayton House", the original home to Grayton Beach and possibly 30A - originally constructed in 1895 and completely renewed and expanded. Exclusively coming to market soon by on of Live 30A Real Estate's own agents.