30A "Fall 2021 Bucket List" For Family and Friends
As summer effectively ends after Labor Day Weekend, and fall officially starts September 22 ~ 30A just gets more and more beautiful, comfortable, and amazing all around. The water is warm, all the lines have shortened from the summer craze, and all the locals know that one of the most incredible times of the year on 30A is here -- September and October. Cooler temperatures begin to roll in, the humidity begins to roll out, and bonfires start to dot the beaches all over again. And to all our friends, families, and real estate friends -- here's @Live30A's "Fall 2021 Bucket List" for things you HAVE to try.
It's no wonder that the fall time on 30A is a favorite time of the year for family photos, weddings, and
senior photos
.
30a Bucket List #1: Beach Picnic at Sunset and Stargazing
An instant classic and romantic way to "wow" your spouse, a beach picnic can be as easy and DIY as ordering to-go from one of the iconic 30A restaurants, ordering a charcuterie board from a local vendor like Graze 30A, or going all-out and having a mesmerizing full setup crafted by the creatives at Coastline Picnic 30A.
Afterwards of course, is totally free. But we recommend a little wine and chocolate as you take in the night sky and look for shooting stars. There's a few great spots near the state parks and preserves.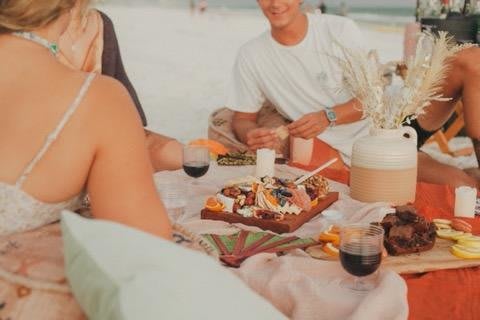 Photo by: Gabby Champagne
30a Bucket List #2: Exploring, Biking, and Paddling Topsail Hill State Preserve
A family favorite, the beach-front Topsail Hill State Preserve is located on the far west-end of 30A at
Dune Allen Beach
, and a total gem in South Walton. Secluded beaches, camping, bike trails, hiking areas, coastal dune lakes are just the beginning to all the adventures and memories you'll make here. The park features sites for RV/trailer camping, tent camping, and even some epic 30A Glamping, courtesy of Fancy Camps. And if, after a week or weekend of totally unplugging that you need to re-connect and answer some emails, etc. -- you can grab a cup of Joe and some internet at the Camp Store's coffee shop, Kith and Kin 30A.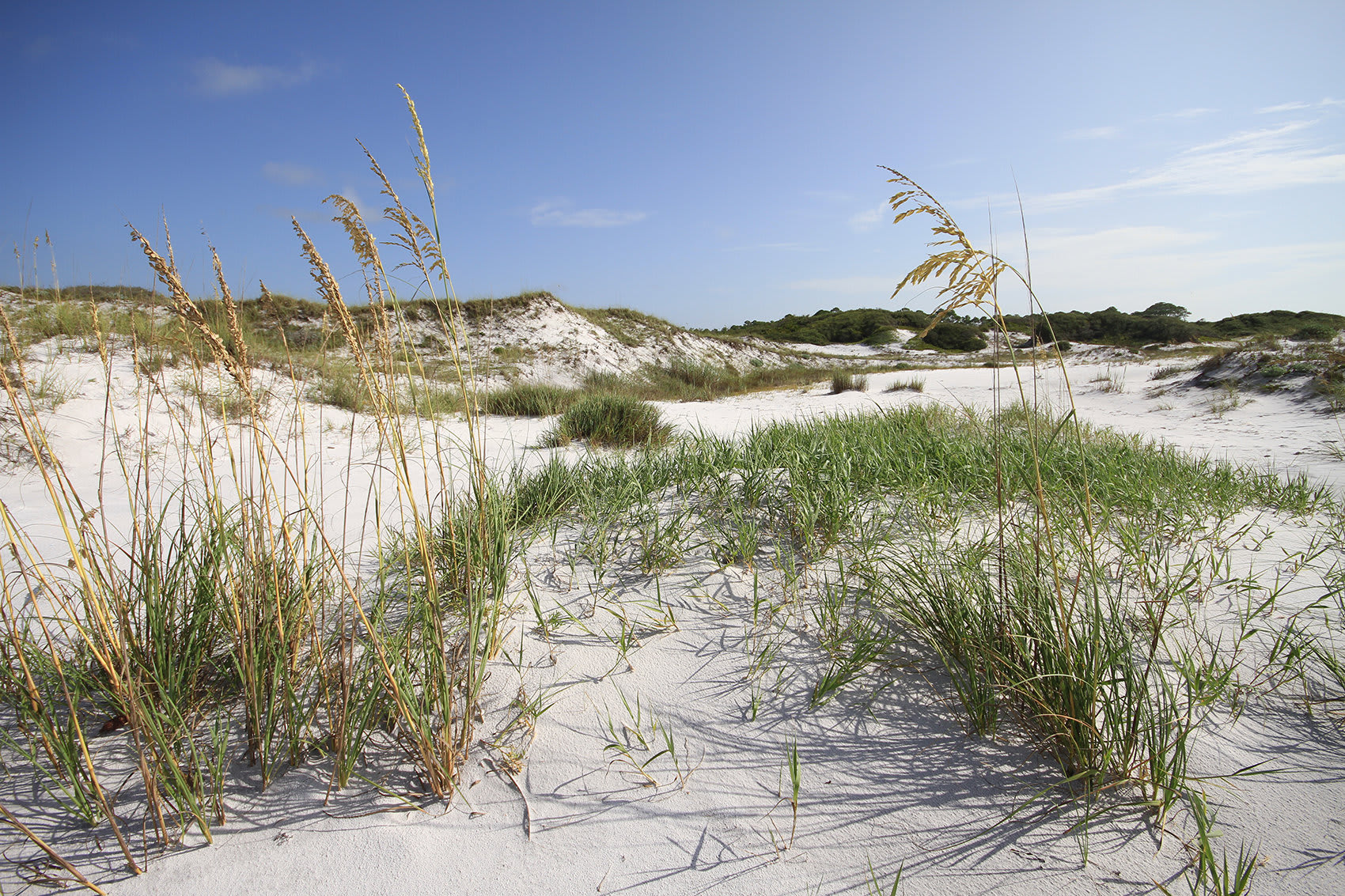 30a Bucket List #3: Paddle Board Western Lake, the Red Bar & Beach Bonfire
Unique in the world and a focal point of adventure here on 30A, a bucket list for 30A wouldn't be complete without venturing out on at least one of the Coastal Dune Lakes. Nestled in the dunes like their names suggest, these lakes are an ecological rarity and a beautiful sight to behold when they are exchanging water and flowing back-and-forth with the Gulf of Mexico. On a lucky day when the outflow is happening, you can even paddle from the lake to the Gulf.
And after an adventure paddling
Grayton Beach
and
Watercolor
at Western Lake, grab a bite to eat at The Red Bar and head back on out to your beach bonfire setup just as the sun is setting. Complete with s'mores, and some chairs for friends - we love pairing a 30A beach bonfire with some delicious tacos from Taco.30A or a big charcuterie board from our friends at Graze 30A.
Our Favorite Beach Bonfire People: Beach Brothers, 30A Blaze, and Light Me Up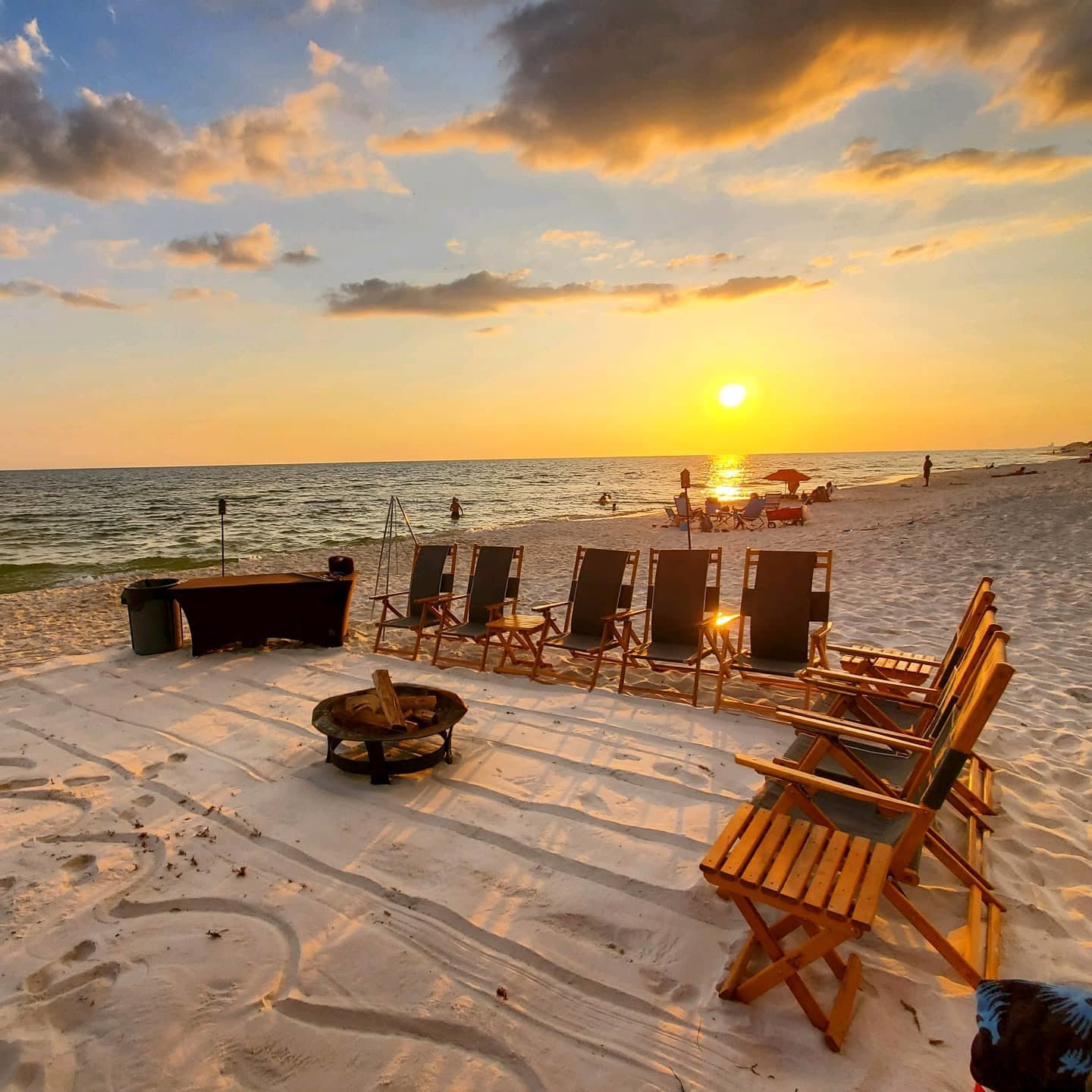 Photo by: 30A Blaze Beach Bonfires
30a Bucket List #4: Weekend Farmers Market, Bikes, Brunch & Curated Beach Day
Organic. Local. Family. These words describe the 30A Lifestyle, so it's not wonder the farmers market here at the beach are so special. We love supporting local small farms, and stocking up on our goodies for the week. On Saturdays, you'll find the Seaside Farmers Market is the place to be, and on Sunday, the focus shifts to Rosemary Beach. 9am until just after lunch, you'll find all the vendors -- but come early for the best picks of the day! After shopping for your items, gram some brunch in
Seaside
at Grayt Southern or Bud N Alley's or, if it's Sunday in
Rosemary Beach
- Cowgirl Kitchen, Summer Kitchen, and Havana at the Pearl are local favorites. A pro tip: pickup a set of bikes from our friends at Frankie's Bike Shop in
Prominence
.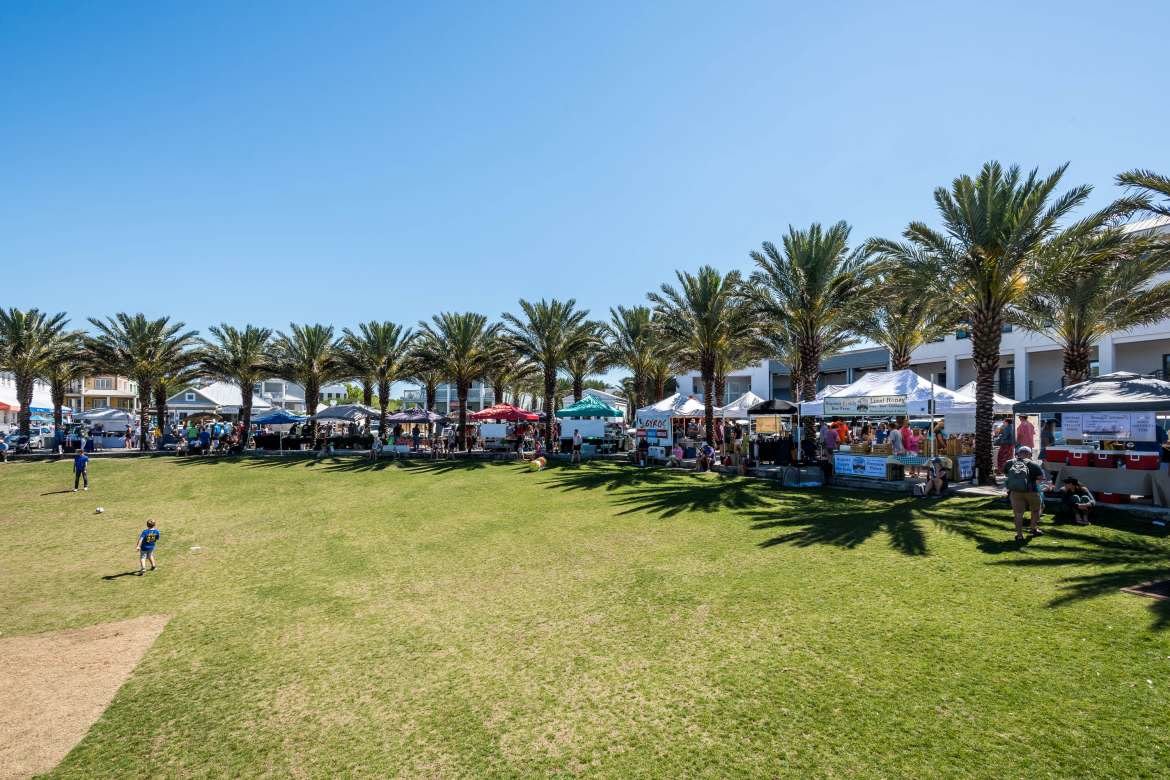 After brunch, make your way to your favorite beach where you'll already have beach chairs, and umbrella and a table with your name on it (you'll need to set this up in advance). If you're in Seaside, this can be arranged with the Cabana Man crew for a fully curated experience. If you're in Rosemary, you'll need to be staying in Rosemary to visit the beaches - alternatively you can make your way to the Orange Street Beach Access (or any other access in
Inlet Beach
) just adjacent to Rosemary.
Our Favorite Beach Chair Setup Companies: Beach Brothers, Jakes Beach Service
30a Bucket List #5: Beach Camping With Friends
What would a fall bucket list be without camping? Grab your friends, because there are some amazing opportunities to go camping at the beach here on 30A. OK, well - truth be told, you can't actually camp "on" the beach beach. But you can camp so close you can hear it, smell it, and fell the beach breeze from your campsite at Grayton Beach State Park or Topsail Hill State Preserve (it's here you can even go "30A Glamping" via Fancy Camps)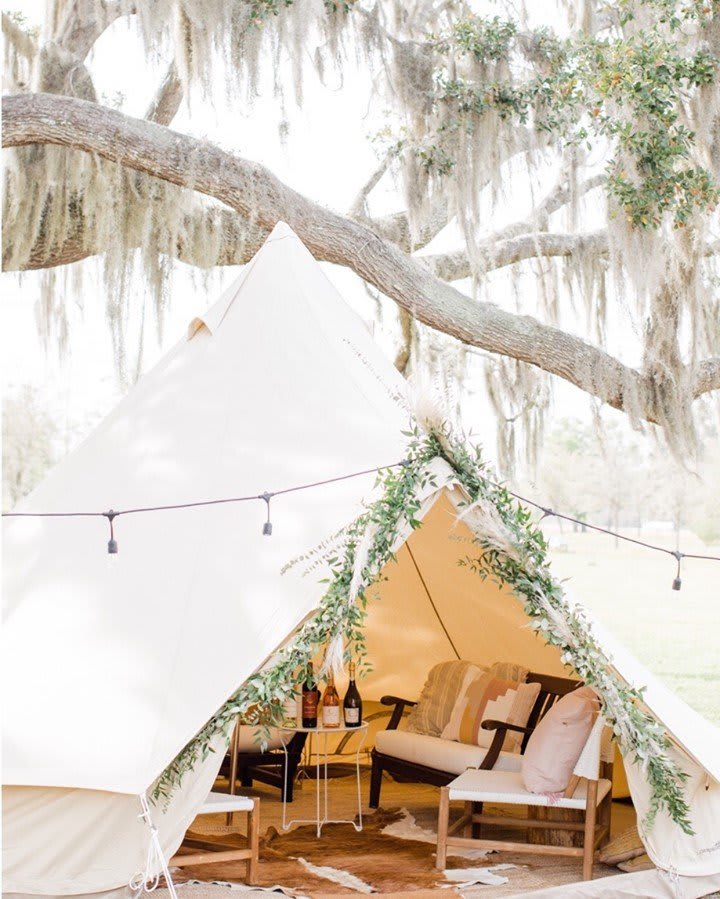 Late Night Campfires, Laughs, and Lasting Memories Definitely Make Our 30a Family and Friends Fall Bucket List for 2021.
Think we should add something to the list? Let us know! At Live 30A, we're building out the best blog and content for all lovers and livers of 30A and the lifestyle we love here. Help be a part of keeping 30A awesome and supporting local by tagging your photos #Live30A and referring your friends and family to work with our teams of agents for their beach home purchases.