If You're a Lover of 30A, you've inevitably become curious about the real estate landscape here. Many have found a place here at the beach, and still many others are looking for their place here among the world's most beautiful beaches, in what we believe is the South's most incredible area. Toss the incredibleness of how Florida has responded in the last 18 months -- and this place is quite the Oasis.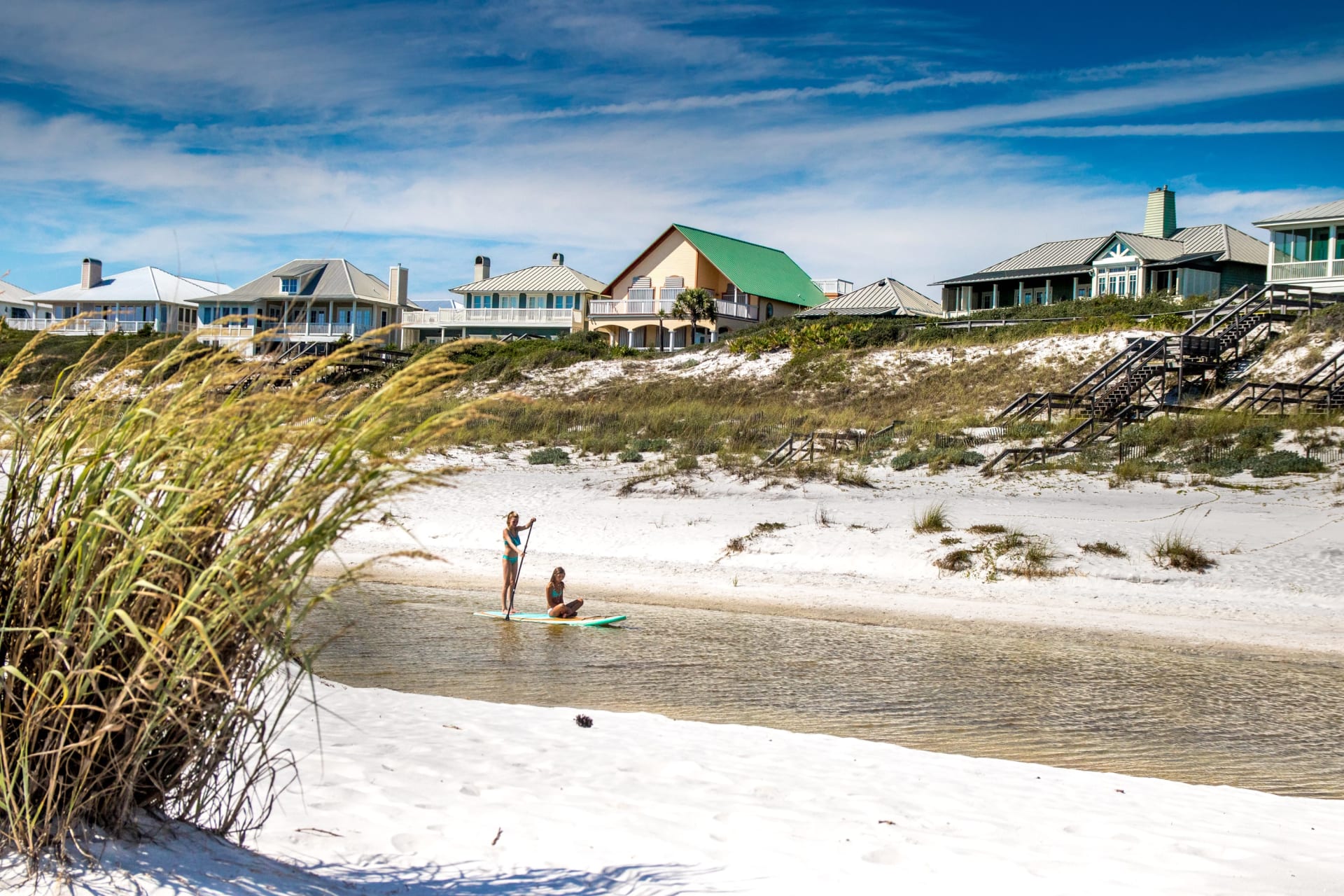 So. Where has the 30A real estate market been? Where is it at now? and... and big question: where do we see it going?
WHERE THE 30A REAL ESTATE MARKET HAS BEEN.
Over the past few decades, the beaches of South Walton and 30Athe area have grown exponentially in popularity as they have been discovered. Over the past decade, the 30A area has strongly and steadily grown as popularity (demand) has to lead many to invest and move to our beloved area. Over the past 10 years, we've seen the county improve parking, roads, beach accesses and more to help with the growth. We've seen new restaurants and businesses come to light, and many new friends call this place home. From 2011-2019, real estate prices on 30A specifically have been growing at an average rate of 6.2% per year, and in 2017, we saw average prices for the first time break into the $1,000,000+ range.
ENTER THE LAST 18 MONTHS.
When the lockdowns began to happen in spring 2020, the real estate market here came to a quick halt. Some panicked a little. While many homeowners just enjoyed quarantine at the beach. When rentals began to resume late spring/early summer.... it was off to the races. BIG TIME. Monthly sales began to double their normal rate as demand for a beach home on 30A went into the stratosphere and supply quickly dwindled. And when demand is high, supply is down, and sellers hear of neighbors selling for "X" $ with multiple offers, the prices began to creep up. Developers began opening up new phases of development such as in
Kaiya Beach Resort
,
Watersound Origins
, Watersound at Camp Creek,
Watercolor
Phase 5, and more --- all of which have sold at record paces. Over the past 18 Months, prices have risen at a pace of almost 2% PER MONTH on average. Couple the incredible demand, with a supply that can't keep up
(all of these are mostly second homes or vacation homes, mind you)
, and a supply chain that is slow and more costly, and political events fueling decisions, an amazing place and culture, and the beauty of summertime.... and you get the point. There's a lot happening and fueling the market... but what happens when things start to find their "normalcy", demand and supply start to find a balance, prices start to cut out some of the buyer pool, etc.? Where do we go next? Great question. But first...
WHERE WE ARE NOW, FALL 2021 30A REAL ESTATE MARKET
Taking into account all the above of where we have come from, where are we today? Here's what we are seeing in the 30A real estate market today...
Demand is still incredibly high, and supply is still very very low. But, we ARE seeing things begin to return to a more "normal" state of growth in terms of prices as supply is starting to go up, and demand is finding a strong level vs. spiking up. For the first time in 18 months, we are seeing year over year sales start to fall into line with what would be projected for strong, normal growth. Why? Firstly, with the end of the summer season and stepping into fall, fall sports for kids, etc. many families that buy in the summertime warmth are starting to shift their focus to the holidays and other things - these buyers typically return after the turn of the new year. Secondly, I think we are seeing the "rush" that was initiated by the lockdowns, quarantines, etc. come to a steady pace vs a strong spike.


Current average prices on 30a are around $1.6m, with supply down considerably but making a slow increase.
The number of monthly sales and contracts are finding a "Happy" and healthy pace.
Negotiation on homes is returning, whereas previously it was all seller driven.
Number of listings on the market is increasing, with almost $1b active listing volume again.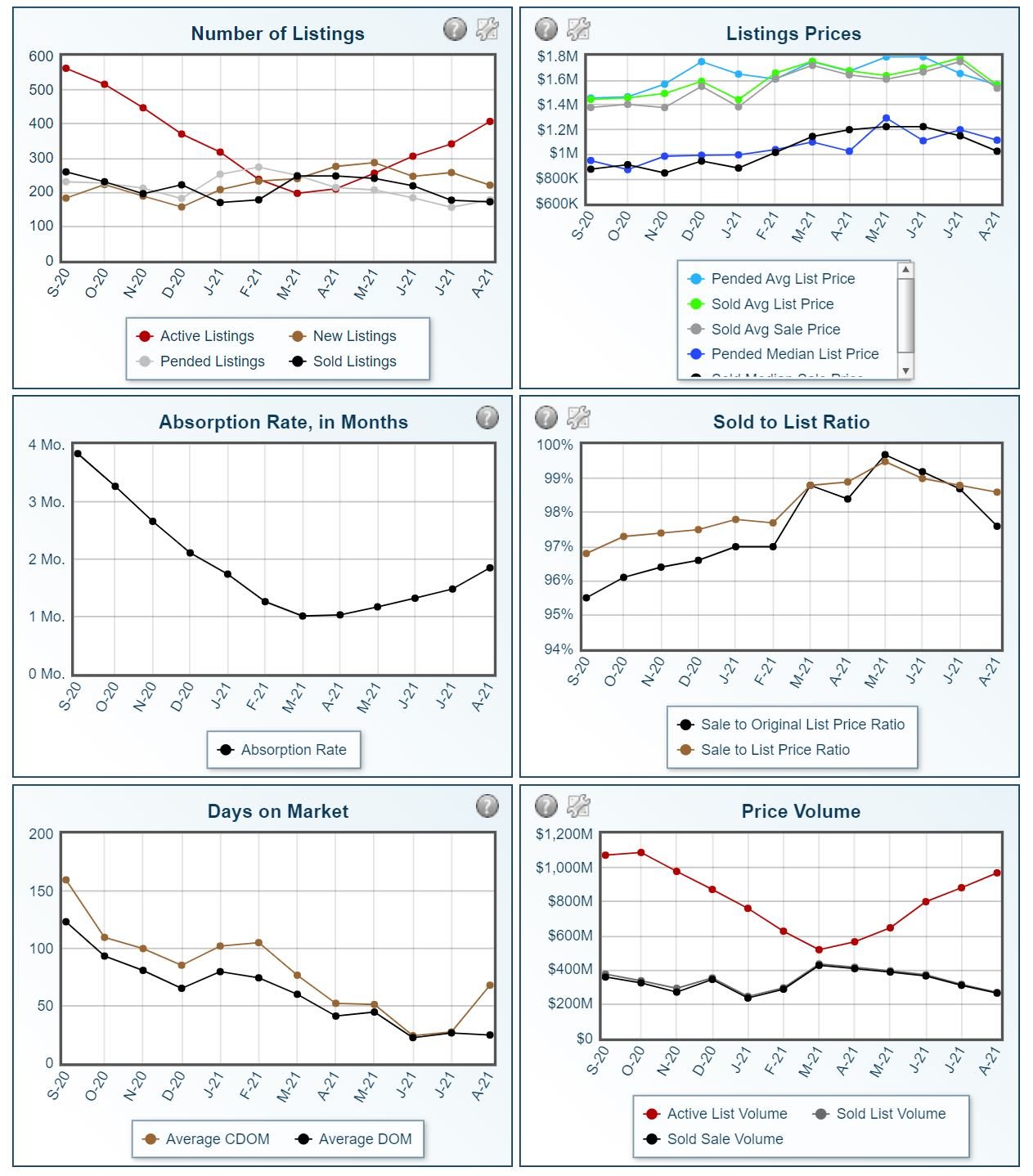 THE BIG QUESTION... WHERE IS THE 30A REAL ESTATE MARKET HEADED IN 2022 AND BEYOND?
30A
is a special place in the world. It truly is. Point to a place on the map in the USA where all the major cities can find a unique beach vacation home destination where there's an impeccable culture, mom and pop shops, incredible white sandy beaches, beautiful freedoms, big development kept out, and a place that's truly a "retreat" while also offering unmatched culinary treats, wonderful events, luxury services, etc. and coupled with incredible real estate opportunities ranging from
a few hundred thousand
to
well over ten million.

While there's plenty we can't predict accurately, here's what we do know is coming and ahead:
St. Joe (developers of much of the land here, such as
Watercolor
,
Watersound
, etc.) are bringing a town center to Watersound Origins (well under construction), another golf course in
Point Washington
, plenty of commercial space development at Origins area, expansion of the commerce park, another access to 30A in Seagrove (proposed mobility plan), 180,000 rooftops from Point Washington to the ECP airport in PCB (50 year Walton-Bay sector plan), a marina on the intercoastal waterway (easing access to lake Powell, Choctawhatchee Bay, and the bay in Panama City.
Luxury real estate above $5M is on an incredible incline here on 30A, and the market at $10M and above has formed and taking off as well. Over the past 5 years a number of
Gulf-front
and
Gulf-view homes
have been built in
Alys Beach
,
Paradise by the Sea
,
Rosemary Beach
,
Seagrove
, and basically all over 30A that are now pushing the $15-20M mark. In the future, we expect only to see more of these Uber-luxury homes come to development and market eventually pushing past the $20M and beyond.
Great restaurants and needed development. Driven by many bright and energetic new 30A homeowners to the area, many are looking around at opportunities to bring some of the creature-comforts from their cities to the area. While big-box companies, stores, and brands won't be well-welcomed to the 30A corridor - some are contemplating bringing one-off, 30A-specific restaurants, businesses, co-working spaces, and more to the area.
IF THIS IS GETTING TO WORRIED THAT TOO MUCH MIGHT BE DEVELOPED HERE, HERE'S SOME GOOD NEWS.
Much of South Walton is protected and cannot be developed.

Strategically. Much of the area is protected by the Point Washington State Forest, Grayton Beach State Park, Topsail Hill State Preserve, marsh areas, wetlands, county rules and ordinances, and strategic development. In fact, the "shape" of many of the communities you love (such as Watercolor) are shaped by the existence of wetlands and lowlands.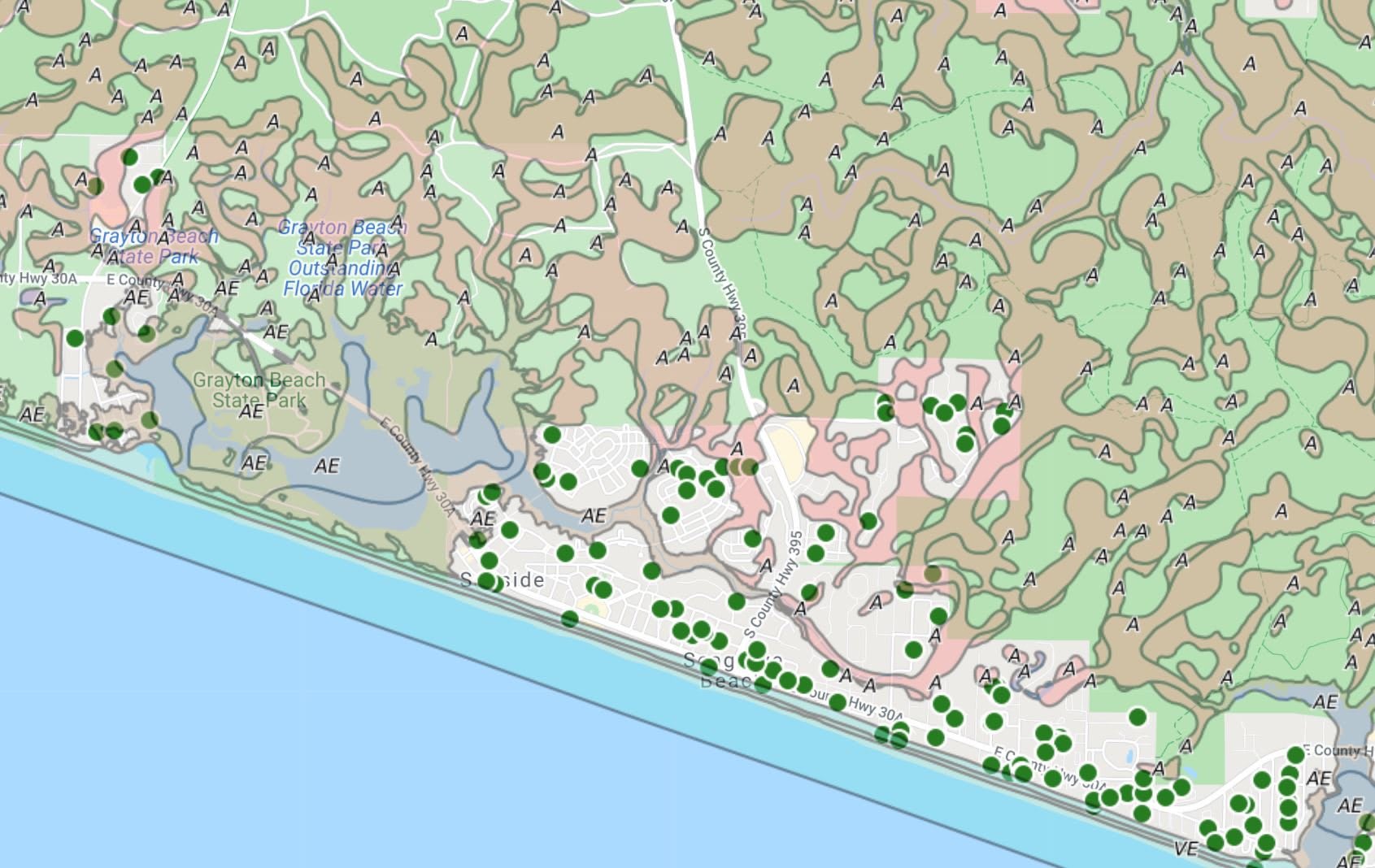 Here at Live 30A, we want to share knowledge and equip you in the buying/selling processes so we can help you and your families make informed decisions. If this was helpful, let us know -- and if there's information you're looking to see that's not listed here, give us a call, email or text. We'd love to help.