If you're looking to buy a vacation rental home on 30A, and transition from renter to owner, Congrats! Here, we'll cover a few things to keep your eye out for when you're on the search!


Our agents here at Live 30A Real Estate are here to assist in your search, to answer questions, place offers, negotiations, and transaction management to closing and beyond.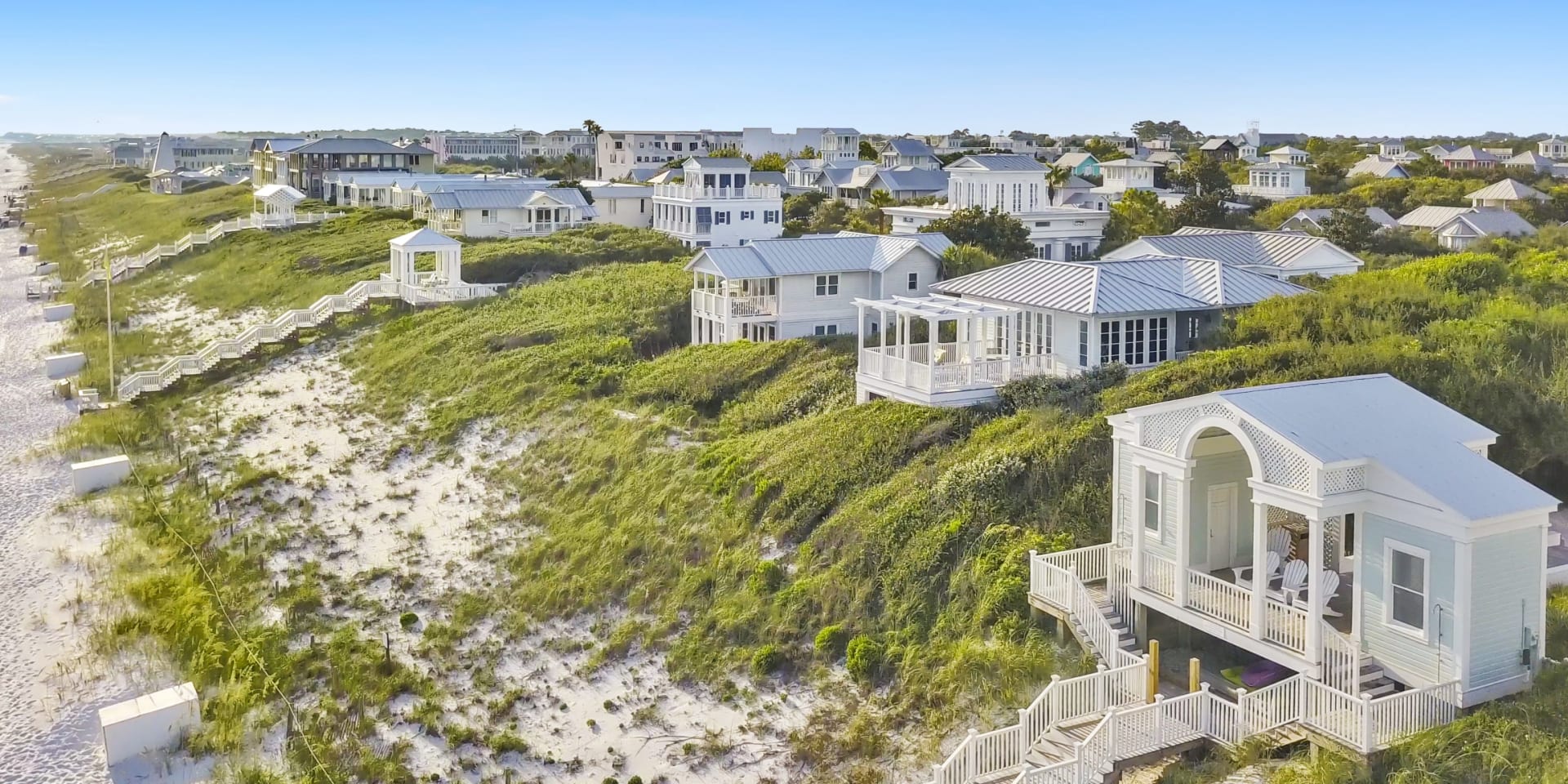 5 THINGS EVERY 30A BUYER SHOULD LOOK FOR WHEN BUYING A VACATION RENTAL HOME
1. LOCATION, LOCATION, LOCATION.
- Look for homes with quick access to a good beach access.

- Take into account nearby restaurants that can be accessed via golf cart within minutes.

- Homes nearby town-centers and planned urban developments often perform great.
2. SLEEPING ARRANGEMENTS (AND HEADS IN BEDS)
- Both large and small properties can perform great on a vacation rental program.

- 1 bedroom condos with bunks in the hallways.

- Homes with a sleeping capacity of 12 or more and upper and lower master bedrooms.
3. NEIGHBORHOOD AMENITIES
- Community beach access is important, or a good nearby public beach access is great too.
- If your home doesn't have a private pool, a community pool is next best.
- Community restaurants, rental shops for bikes and paddle boards, etc. are very helpful.
- A beach club such as Watercolor's is an amazing amenity to have. (Alys Beach, Kaiya, and Watersound are private Beach Clubs on 30A)
4. APPEALING UPDATES TO THE HOME
- A great accent wall built by the guys at Northside Creative or wallpaper

- Build in bunks

- On-trend colors and designs.

- Opened up kitchens and functional
5. FUNCTIONALITY & FUN
- As would-be renters search online, they are searching to create an experience with their family and friends. A home with a large kitchen for entertaining or hosting an in-home chef experience, or an arcade will be a fun draw.

- Large spaces and open floorplans are great opportunities for hosting retreats and getaways.

- Realistic parking for enough people will be important for effective hosting and getting in & out.
BONUS IDEAS FOR AFTER YOU BUY, OR TO CONSIDER IN PURCHASING:
- Add sleeping space by adding or building in custom double bunks
- Add rental income by adding a pool (heated pools perform even better)
- Add a golf cart to your vacation rental.
- Making key visual updates and investing in the highest quality photo/video
- Choosing a quality vacation rental management company to partner with. (We have recommendations)
Thank you for reading! If you enjoyed it, please share it with a friend and
reach out to a Live 30A agent
if we can help in any way.
Did you know? We started Live 30A to change lives, that's why we re-invest 25% of profits for impact.
Learn more

here.