One of the many beautiful things about South Walton is the community and lifestyle that is cultivated and celebrated - from gathering together to do beautiful things, to great food, amazing beaches, and plenty of outdoor activities and opportunities. In the future, we'll highlight many of the outdoor activities and running trails, fitness paths, etc. around the area - but today, we're highlighting Rosemary Beach and the 2.3 Mile Rosemary Beach Fitness Path.


The Rosemary Fitness Path: 2.3 Miles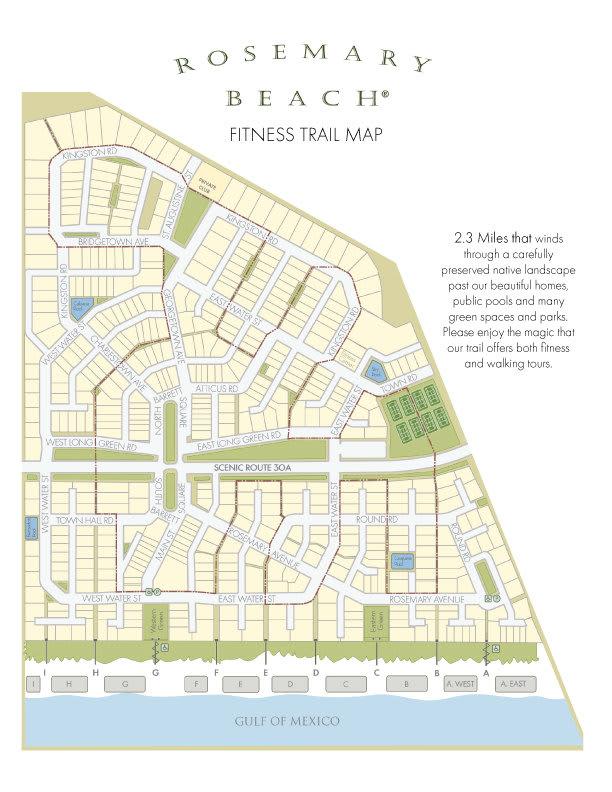 Winding through and around the Rosemary Beach homes and condos, the 2.3 mile fitness path reveals hidden trails and multiple workout stations and stops.