HOLIDAYS ON 30A
During the spring and summer, everyone knows what to do when you are on vacation along the emerald shores of 30a: go to the beach! But what about once the weather starts to cool off and the jackets get taken out of the back of the closet? Just because the temperatures drop doesn't mean that you have to drop the beach time. Our iconic beaches are just as beautiful, if not more, in the cooler temps and there are just as many reasons to take a stroll along Scenic 30A. Here are a few reasons to visit America's favorite beach communities in the off-season.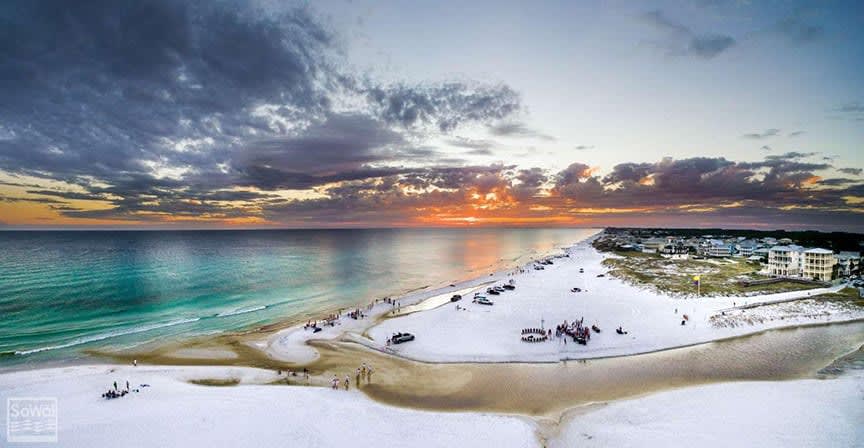 Photo Credit: SoWal
Cooler Weather Outdoors
Breaking out the winter wardrobe doesn't mean we are staying off the beaches. In fact, this is the perfect opportunity to gather several of your friends and book a beach bonfire with one of the local vendors.
Beach bonfires
are classic 30A hallmarks that can form lasting memories with friends as you roast marshmallows and enjoy festivities as the sun is setting over the horizon. Many of our bonfire vendors offer a variety of packages that range from simple bonfires for a family all the way up to parties with live music and catering!
If you've ever wanted to cruise down the many
trails of the 30A state forests
, but didn't want to battle mosquitos and humidity, now is the perfect time for that hike! With crisp, cool air and lots of sun, you can pack a picnic, select a trail along the
State Forests
, and set off for the day without breaking a sweat. With the cooler temperatures, the wildlife are also a bit more active so you may even spot a true local in their natural habitat!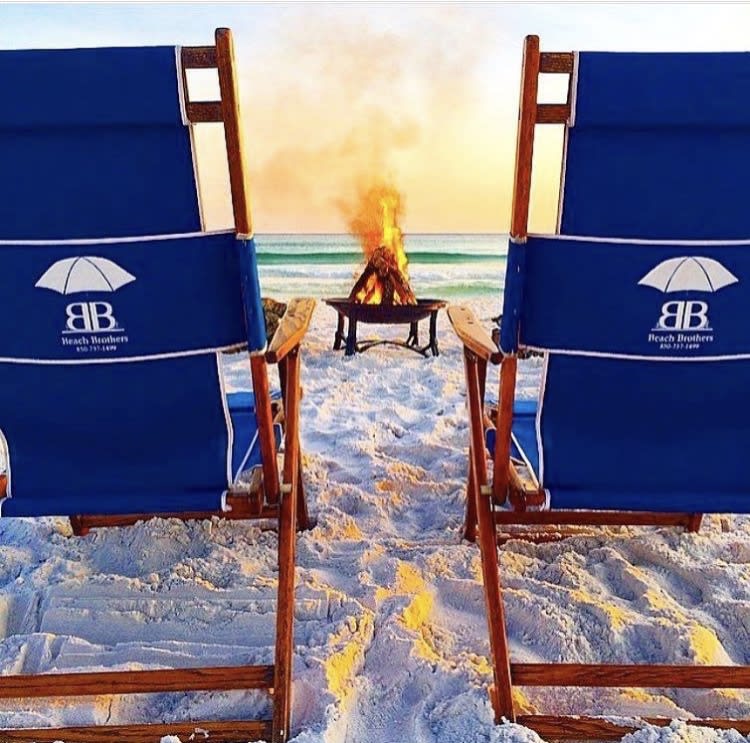 Photo Credit: Beach Brothers
Crowds? No Way!
Typically, as the temps drop, so does the volume of people flocking to our white-sand beaches. With the exception of "snow birds," most people want to enjoy the sand and water when it's warm. This leaves you with more room to yourself! You won't be entirely all alone, because this is the time of year when locals throw events for their families and community, but you'll be one of few visitors who will get the chance to enjoy holidays with the locals. If you don't want to be Home Alone, you'll find festivities throughout each community, especially in
Seaside
,
Alys

Beach

,
and
Rose Mary Beach
, such as Christmas light shows, Christmas plays at
The Rep Theatre
in Seaside, and holiday parades!
You can always find some of the local events over on the 30a.com site linked
HERE!
Also, don't forget that this may be one of the perfect times to look around the site and find your perfect 30A Home!