The Grayton House - 30A's Most Historic and Storied Home
The Grayton House (known by many previously as "wash away") is the cornerstone of Grayton Beach, and quite possibly the original home in the 30A area. Today, we share a little of the story, and a sneak peek at what's coming in Summer 2022.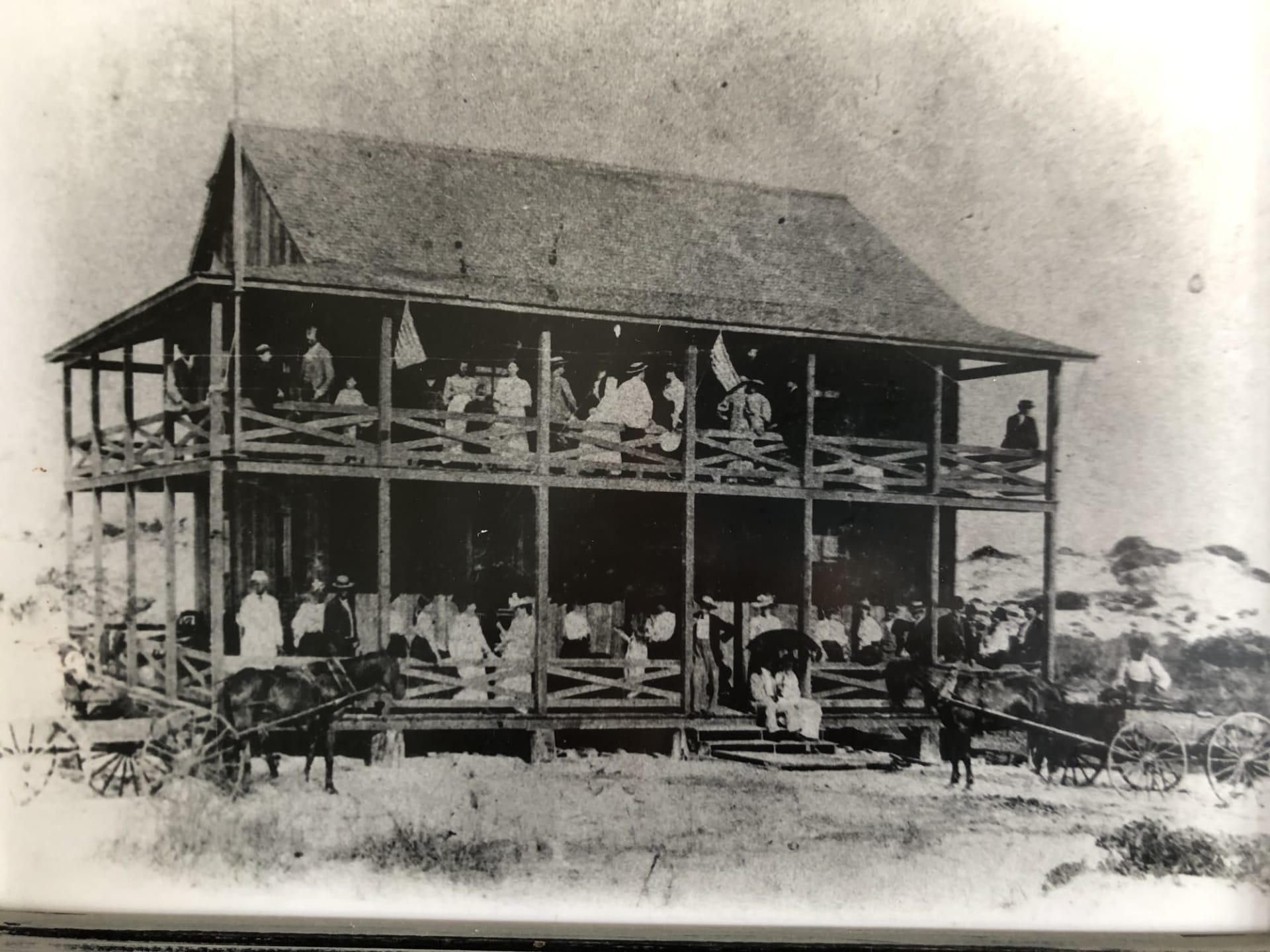 PRESERVING HISTORY & SAVING EVERYTHING POSSIBLE
Originally built before the turn of the century (1895), the Grayton House has become one of the most historic and storied homes in South Walton. Tales of Al Capone, government takeovers, jumping from the balcony onto sand dunes, washing all its foundation (multiple times - hence "wash away"), and more -- the home was is dire shape by the time it came for sale again in 2019. Originally thought to be at the end of its life and likely a teardown for new construction investment, the new owners and contractor had a different plan.

Knowing it would take incredible ingenuity and craftsmanship, the team began carefully inspecting the home to save all possible, bracing what was worth keeping, and carefully replacing all that had to go. Carefully removing old wood, beams, and accent pieces were tedious and expensive, but would make the final product all the more incredible. After the main structure was shored up, the focused turned to the expansion to take advantage of the graciously sized lot, to make the highest and best use of the land - gulf views from every room, a large pool overlooking the gulf, and plenty of private parking, outdoor space, and an optional guest quarters.

Today, (April 2022) the home construction/reconstruction is nearing completion and final reveal. We are excited to announce that Live 30A Real Estate will be bringing this home to market... COMING SOON, SUMMER 2022
FOR MORE INFORMATION OR A PRIVATE TOUR, CONTACT YOUR LIVE 30A AGENT TODAY.